Download Tar Heel Basketball Schedule
The program is loading this year so don't miss a game. Below you can download the University of North Carolina Tarheels basketball schedule and import it directly to your MS Outlook calendar. With built in reminders that will alert you just before the game, you'll be sure to catch all the Tar Heel basketball action. The basketball schedule comes in a CSV or comma separated format and can be modified in MS Excel or other spreadsheet application.


To download the Tar Heel football schedule "right click" the link below and click "save as". You can then download the football schedule directly to your computer. If you need assistance in importing the file to your calendar application please see the installation instructions.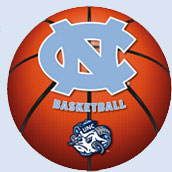 Basketball Schedule Download